Chown Learning Center at Harry Mussatto Golf Course
TrackMan – e6 Simulator
Test out your swing 365 days a year with our indoor golf simulator!
2 options of play–practice with TrackMan or Play courses with the e6 connect!
$40/hour (includes staff member to operate)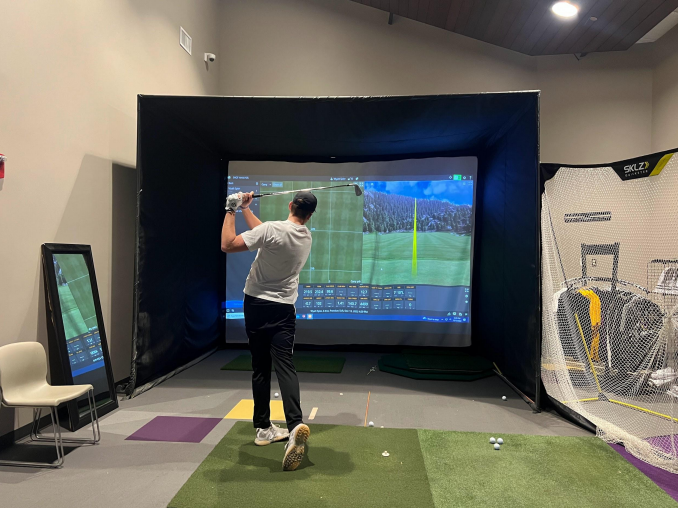 Features
Alignment
Patented target alignment using built-in camera
Indoor automatic on-screen target

Club Data
Club Speed, Attack Angle, Dynamic Loft, Club Path, Face Angle, Face to Path, Spin Loft, Swing Plane, Swing Direction, Low Point, Impact Height, Impact Offset, Dynamic Lie

Ball Data
Ball Speed, Smash Factor, Launch Angle, Spin Rate, Launch Direction, Spin Axis, Height, Curve, Landing
Angle, Carry, Side, Total, Side Total

E6 Simulator
Play courses from all over the world! Stroke play, Match play or team formats. Over 30 options!
Highlighted Courses:
Banff Springs
Greywolf
Troon North
Pinehurst #8
Premium Courses:
Pebble Beach
Spyglass
The Links at Spanish Bay